From 2014-2016, I worked for a wonderful IT consulting business known as Ayana Technical Services. During my tenure at Ayana I had an amazing opportunity to add web design and social media management to my growing list of abilities and services. I also worked with brand and logo development, and offered further services through blog and email (newsletter) creation and management. I worked with both print and digital content for websites, social media imagery, print materials, etc.
In addition to client work, I worked hard to develop the Ayana Tech brand, website, promotional materials, and services.  In 2016, the new website went live with updated content and features including a blog, email newsletter platform, and an online portfolio.
Unfortunately my time with Ayana was cut short, but I still do freelance work for them on some design projects.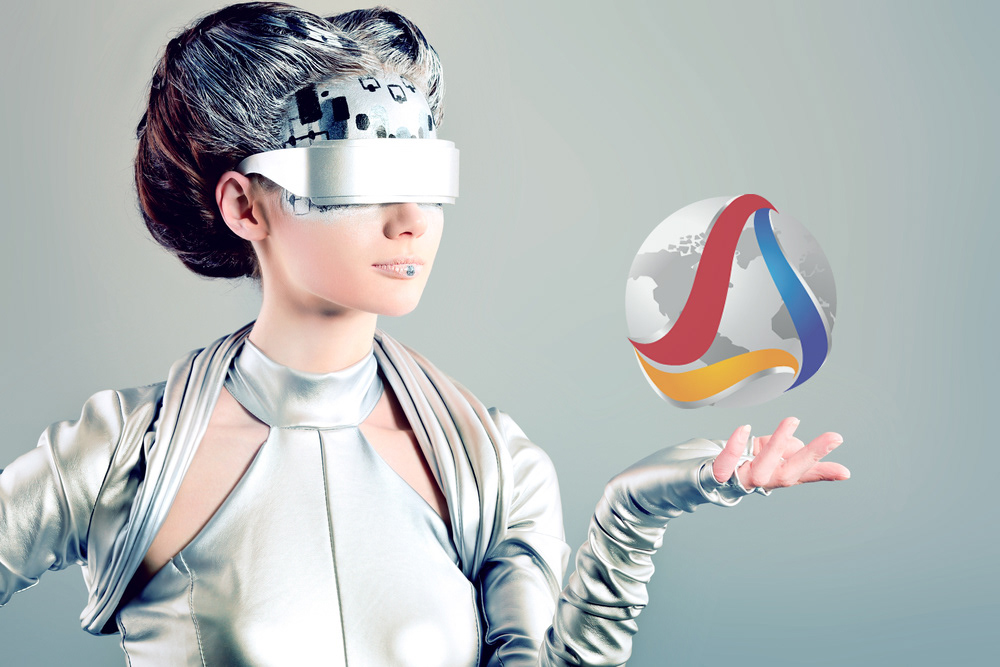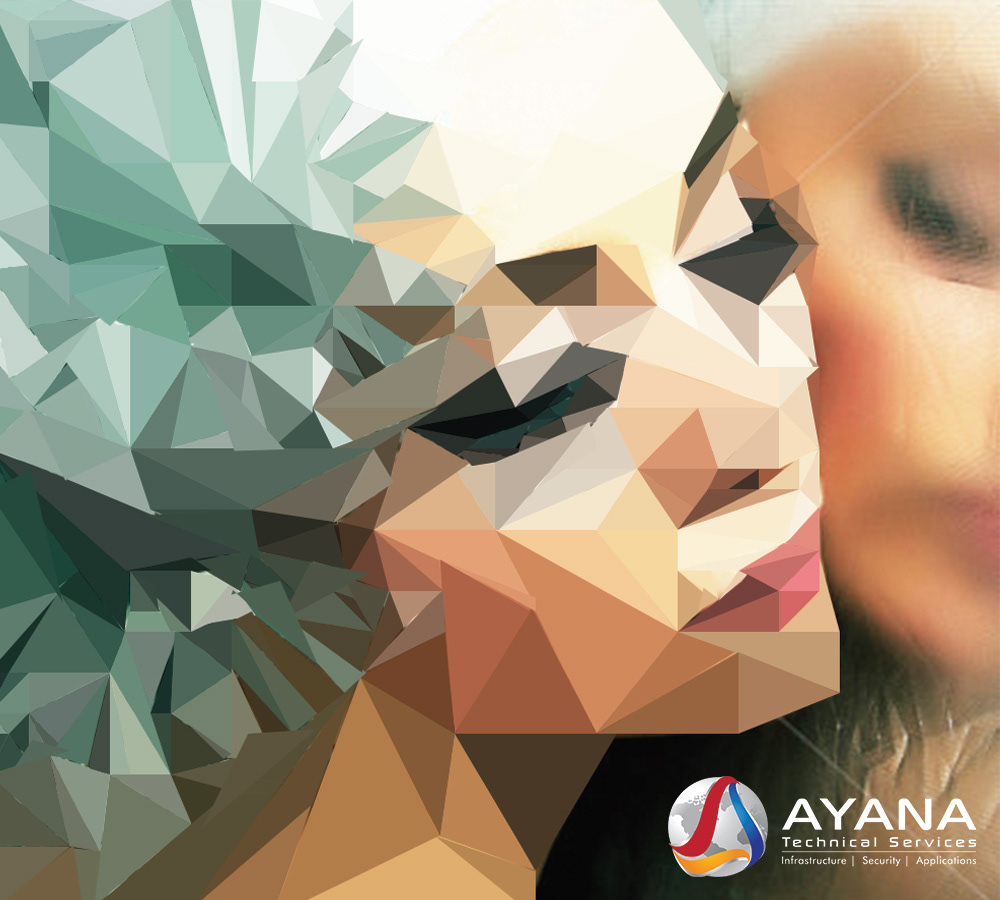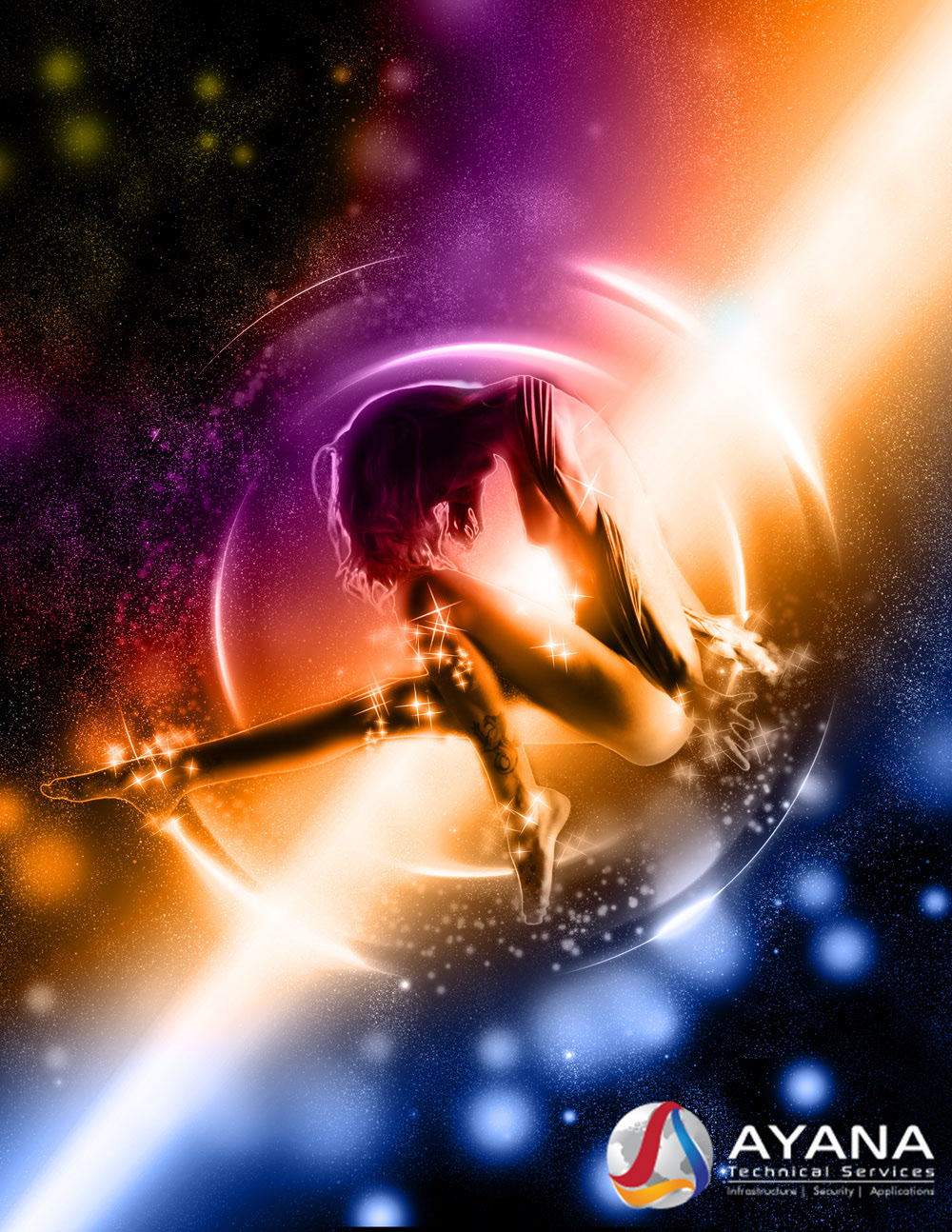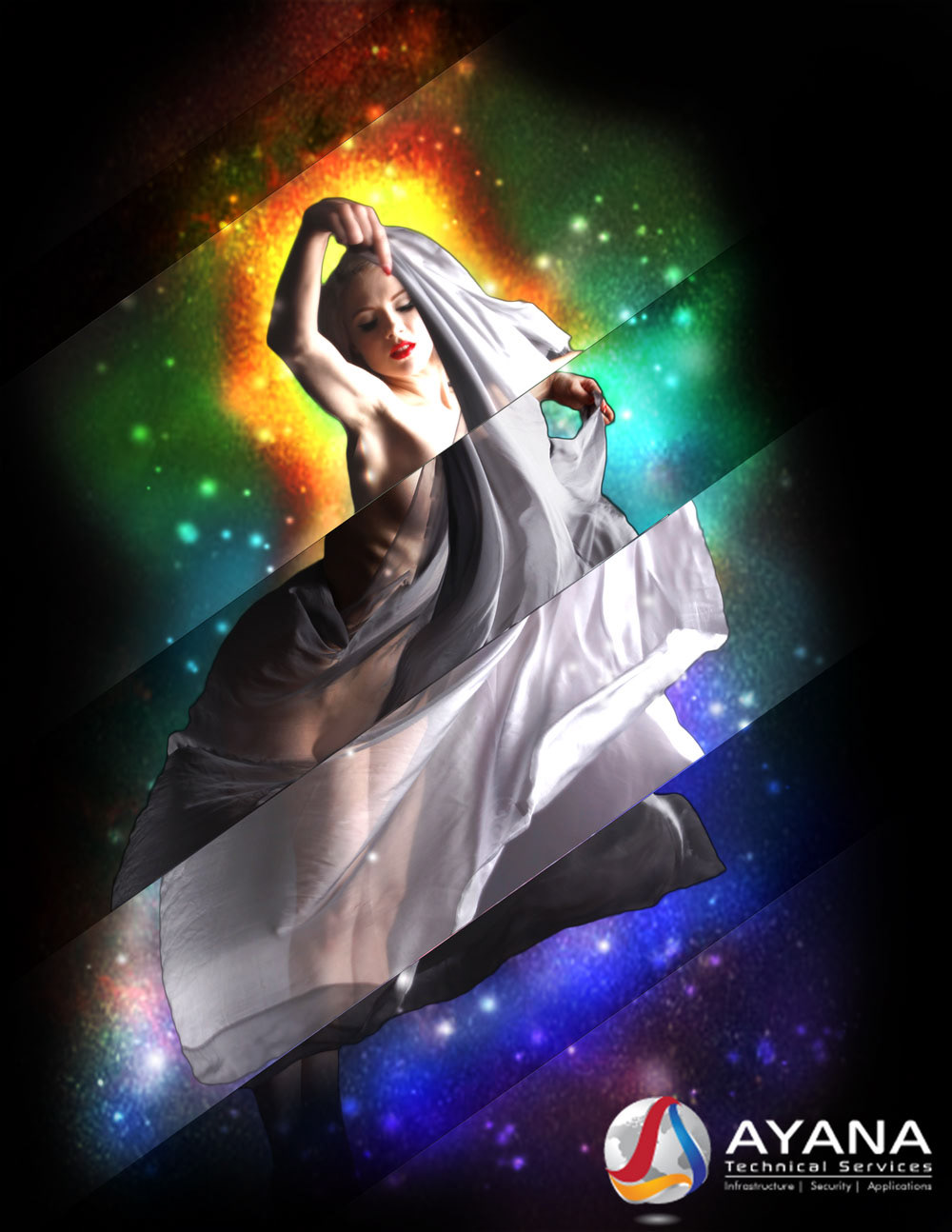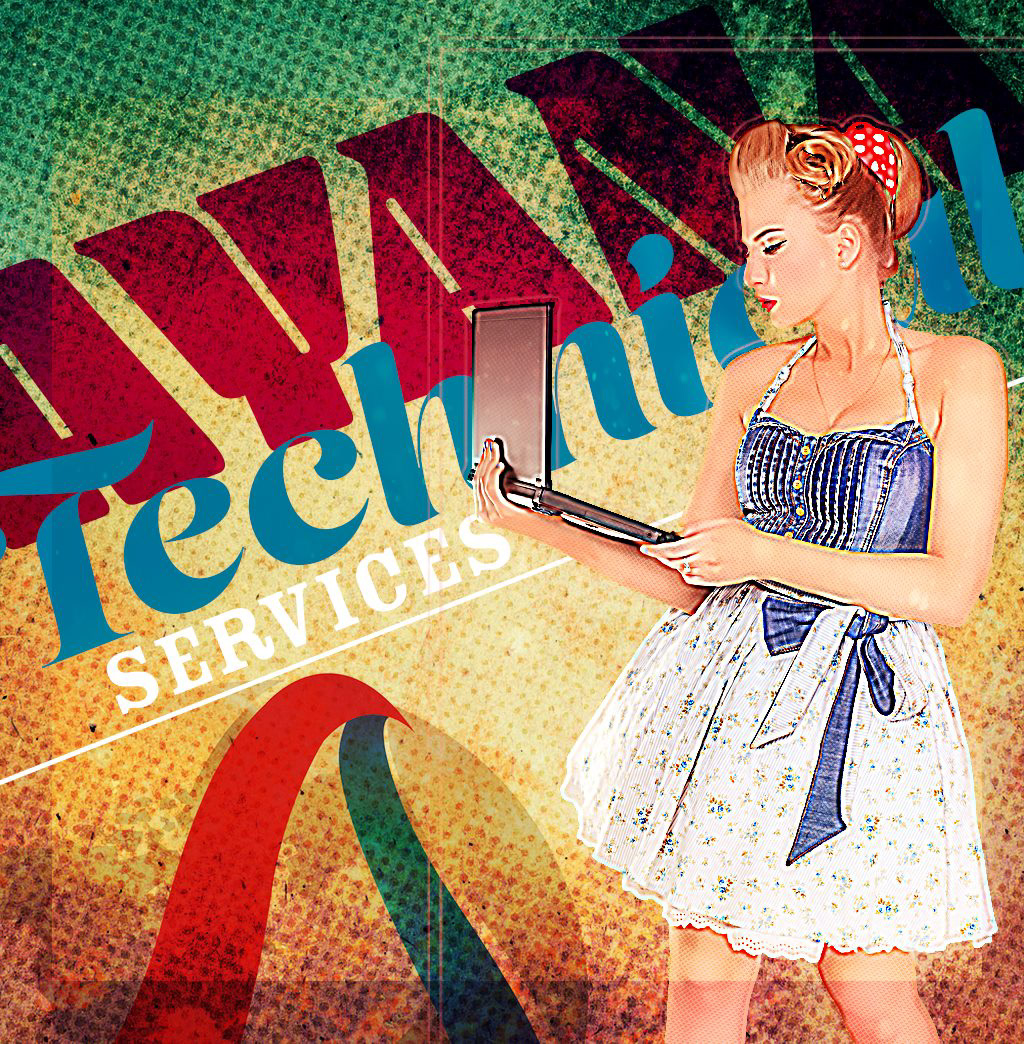 Web Design & Portfolio Sample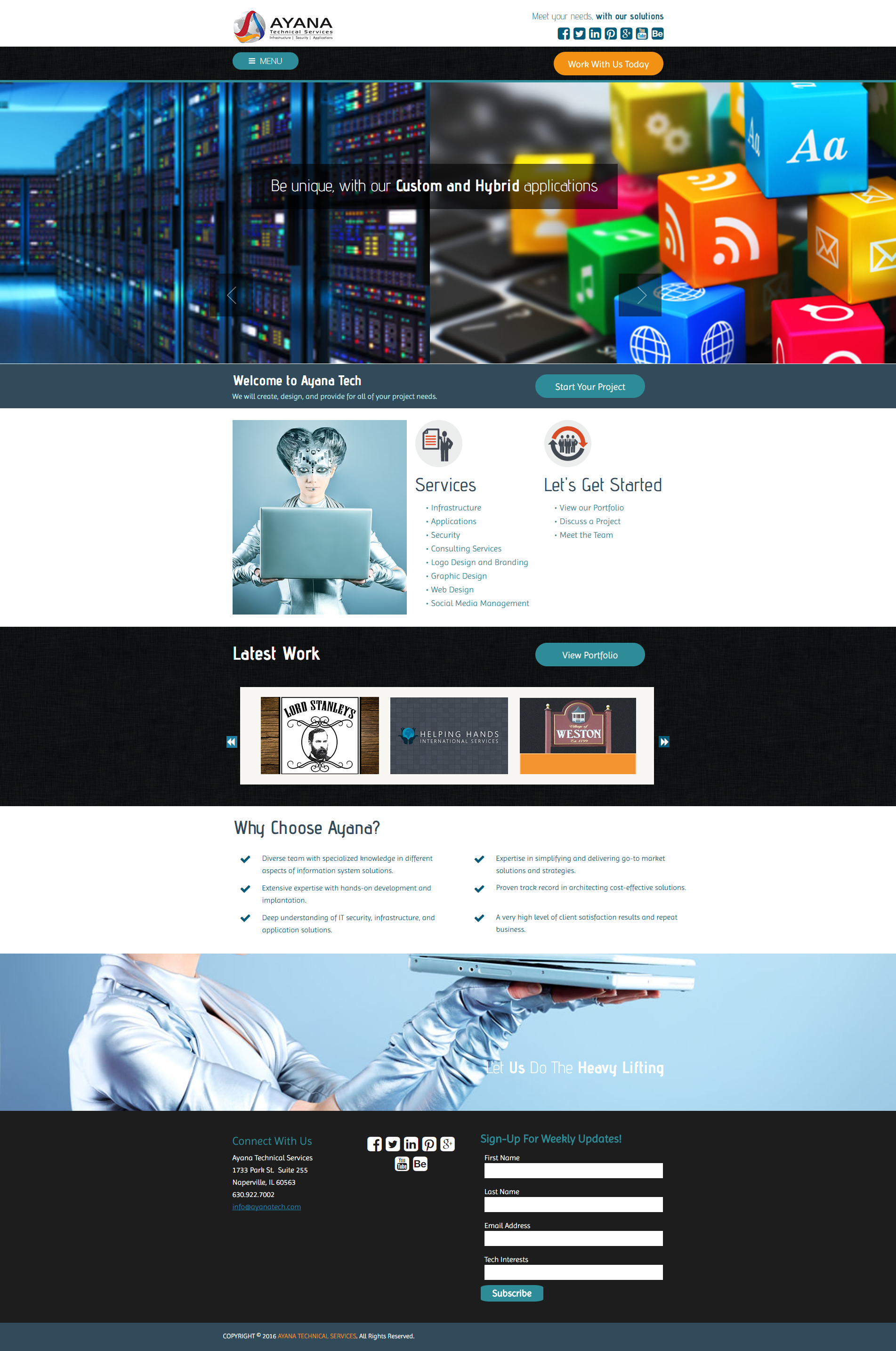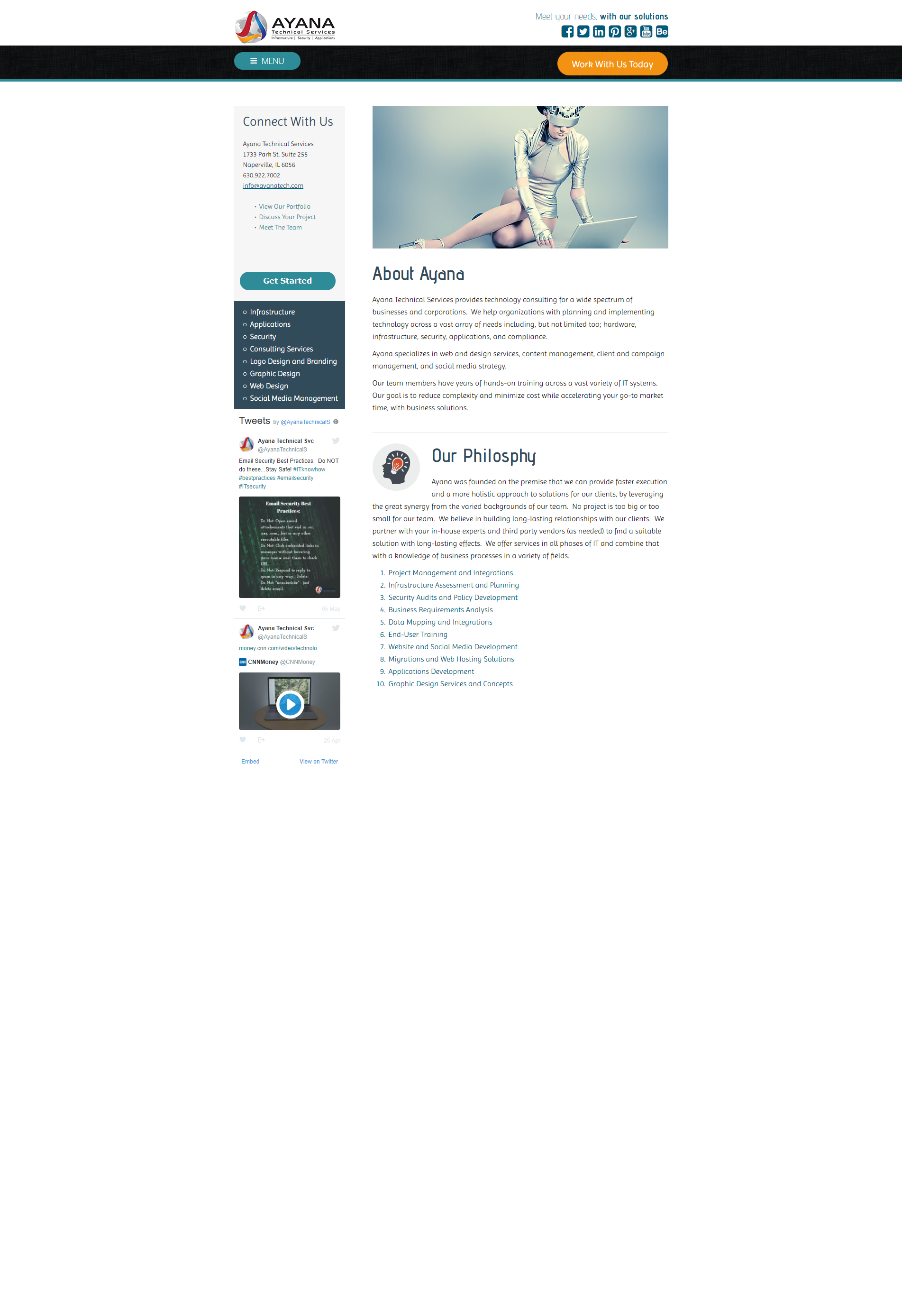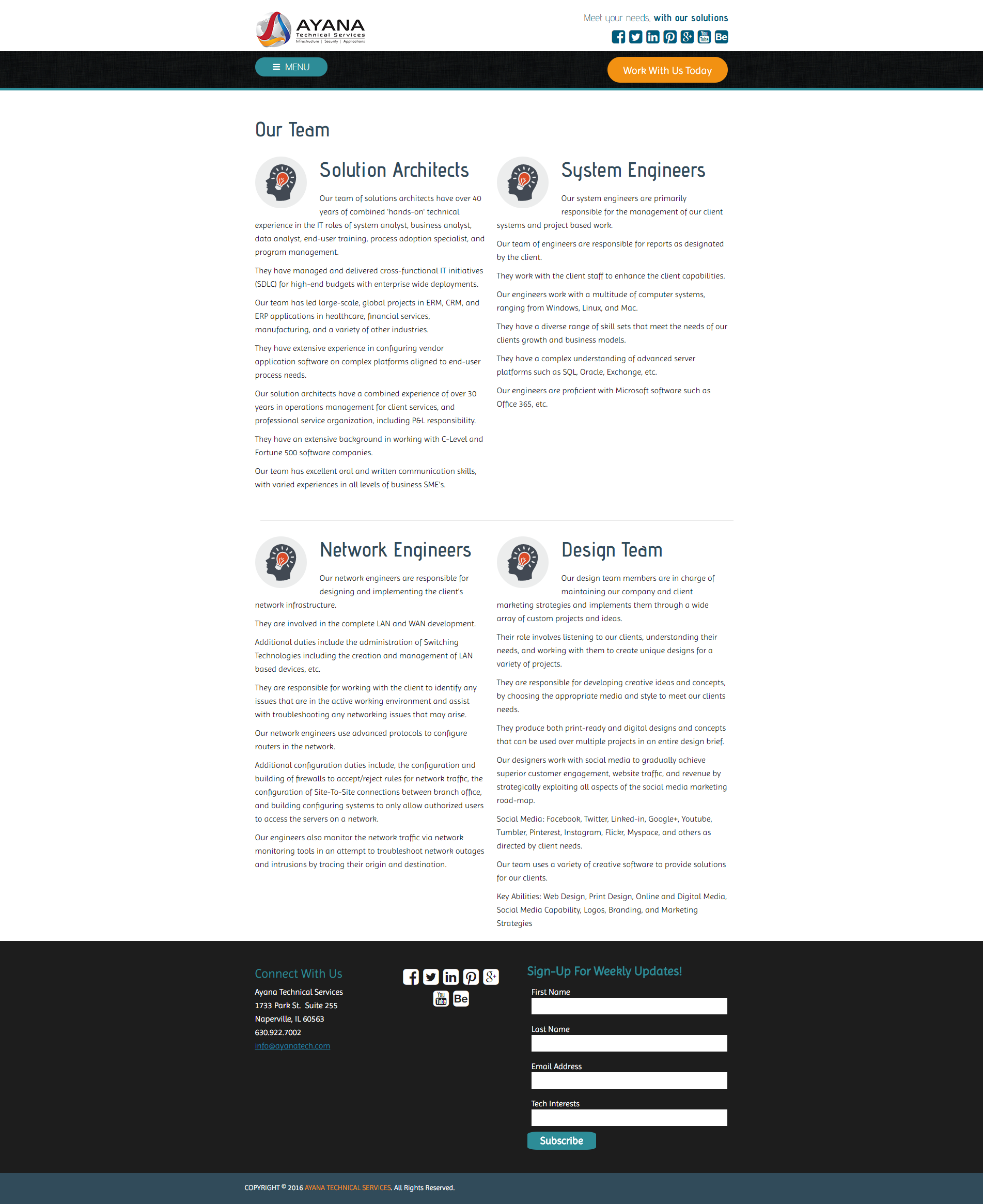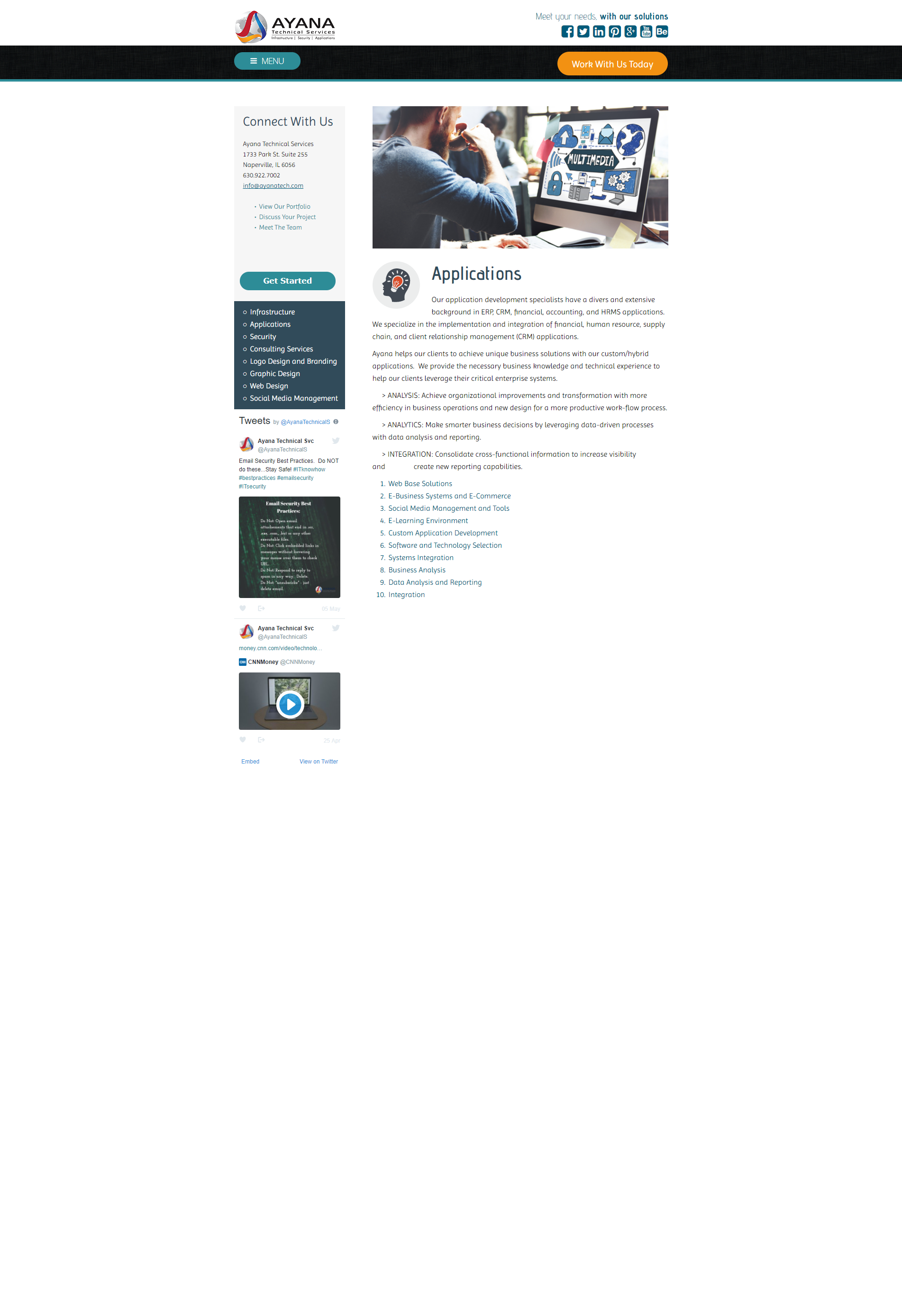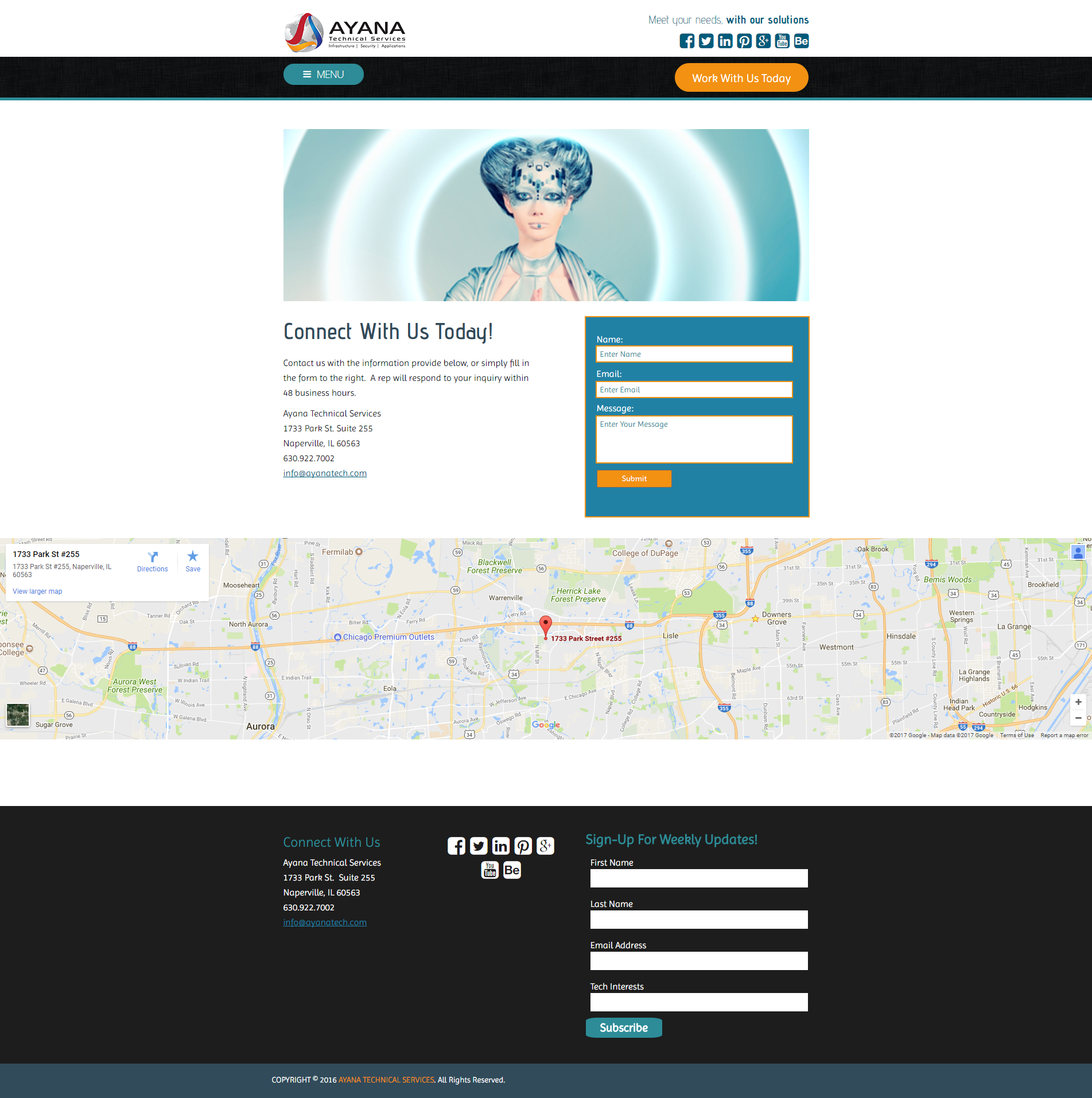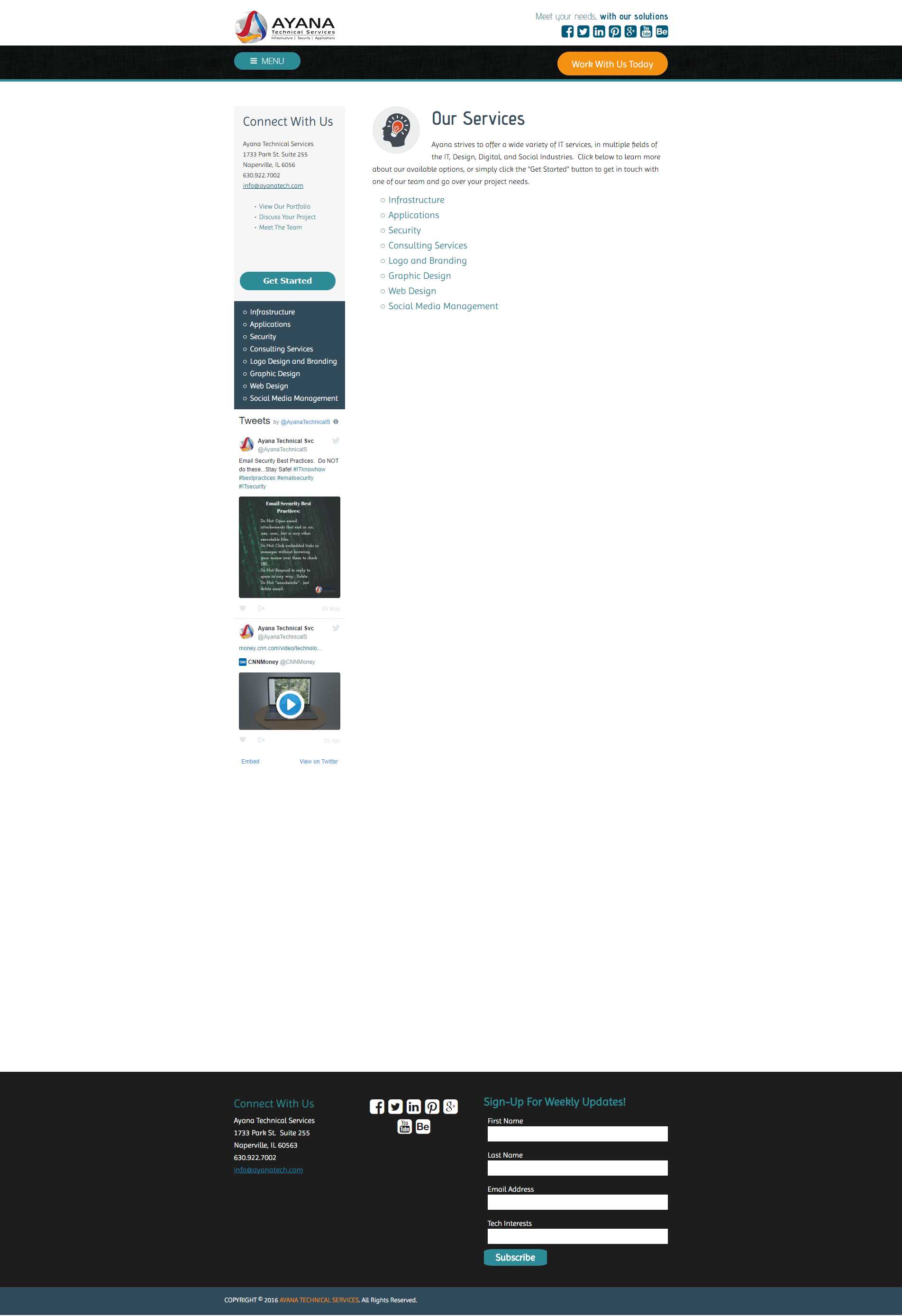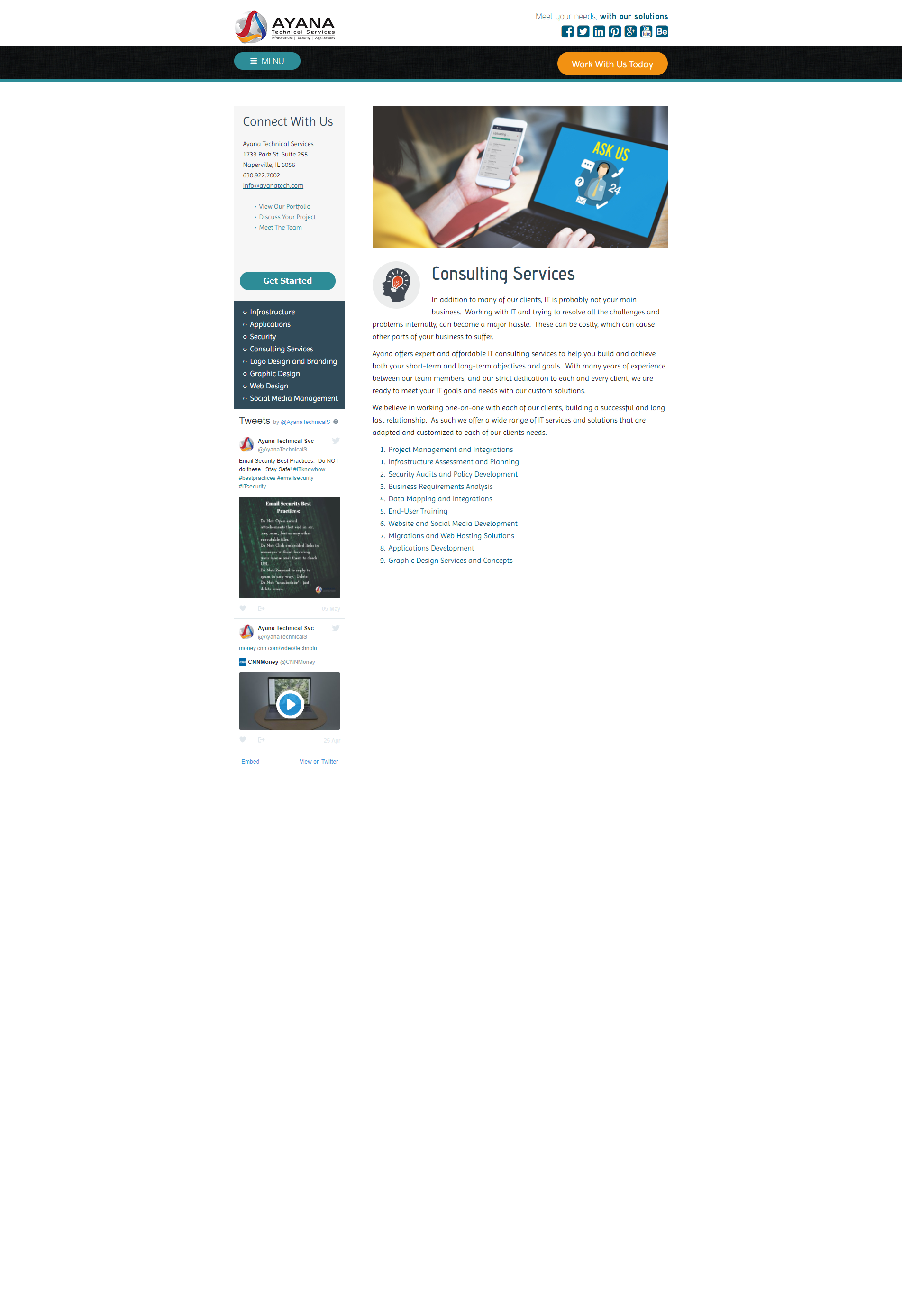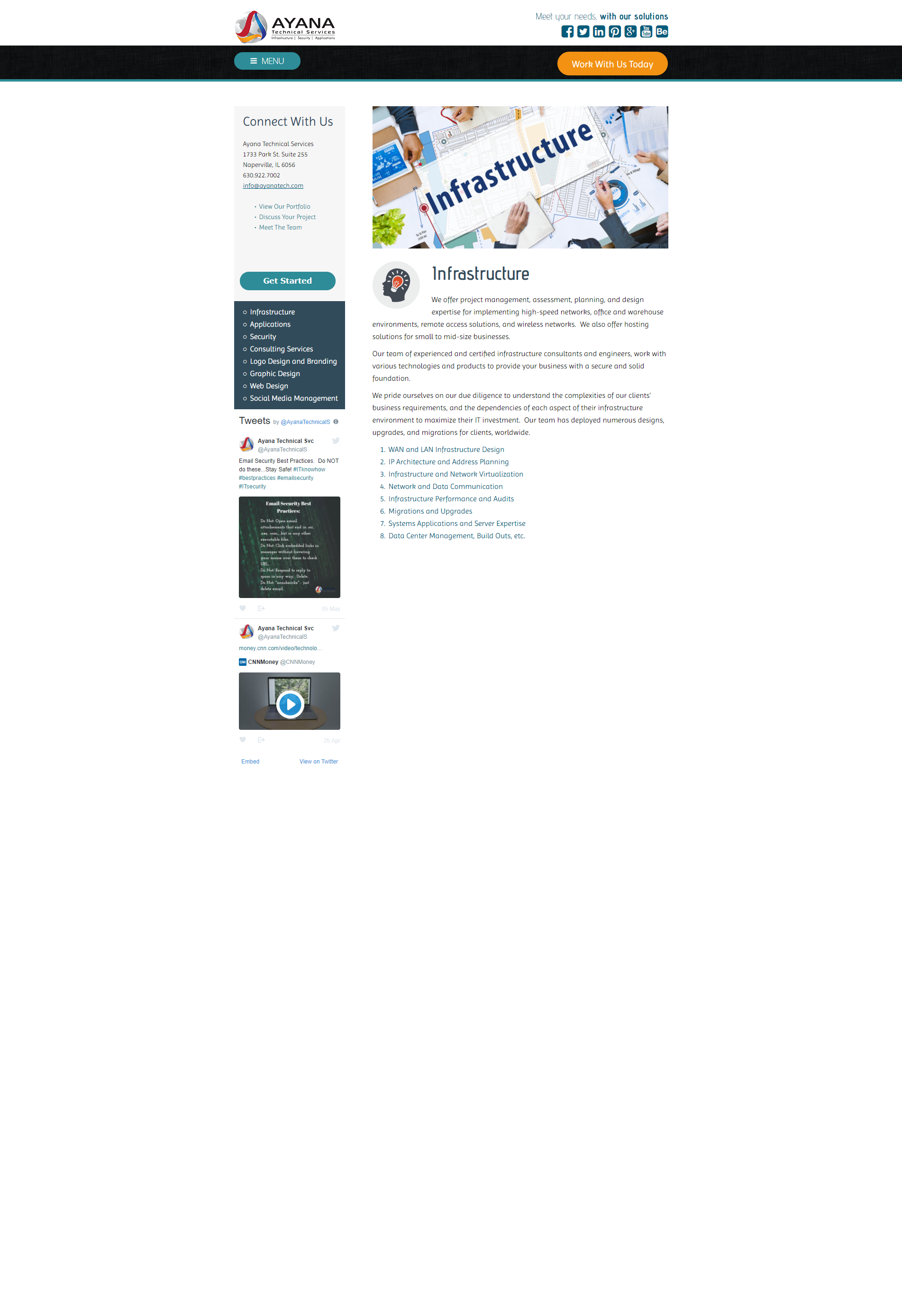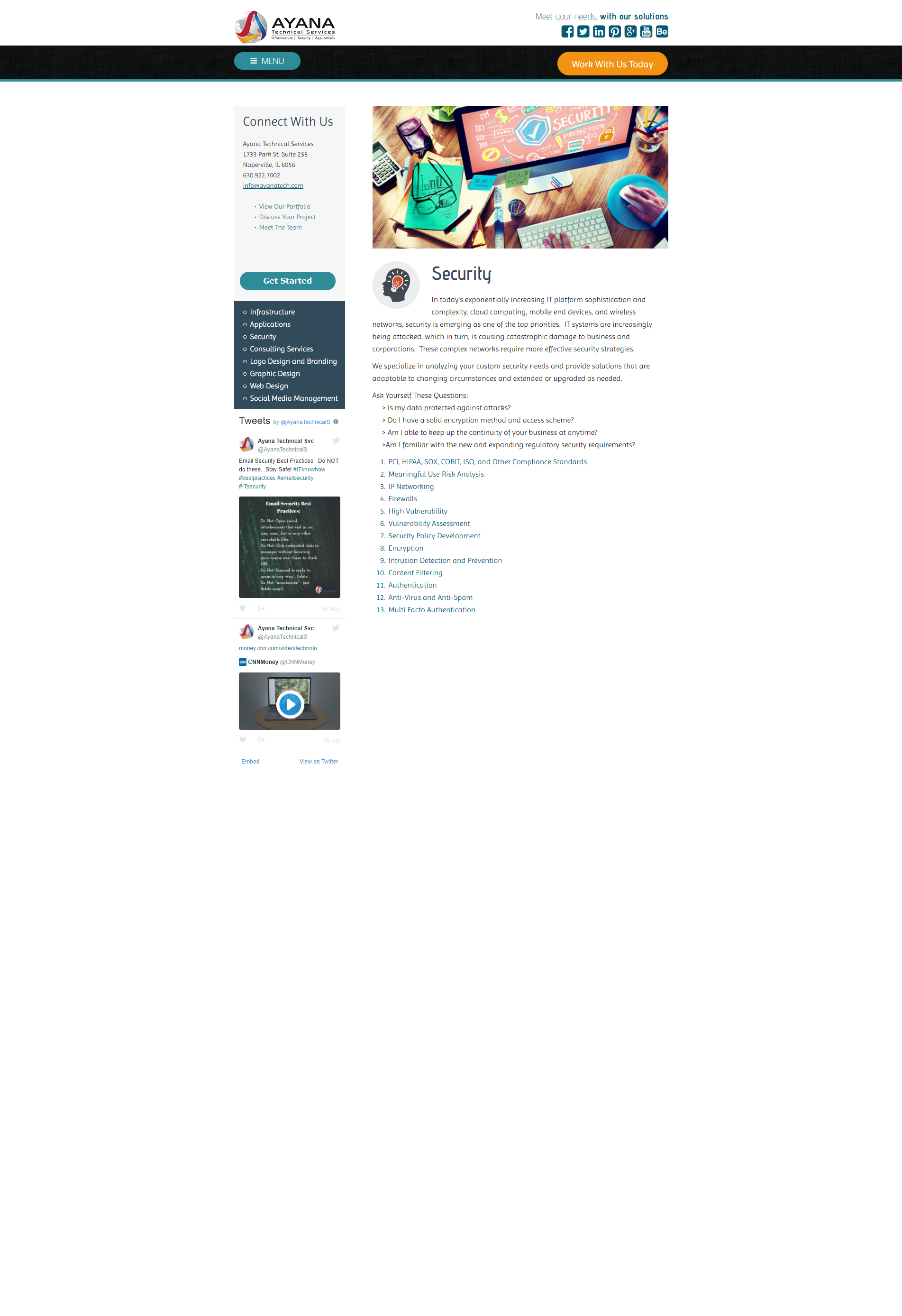 Social Media Sample Imagery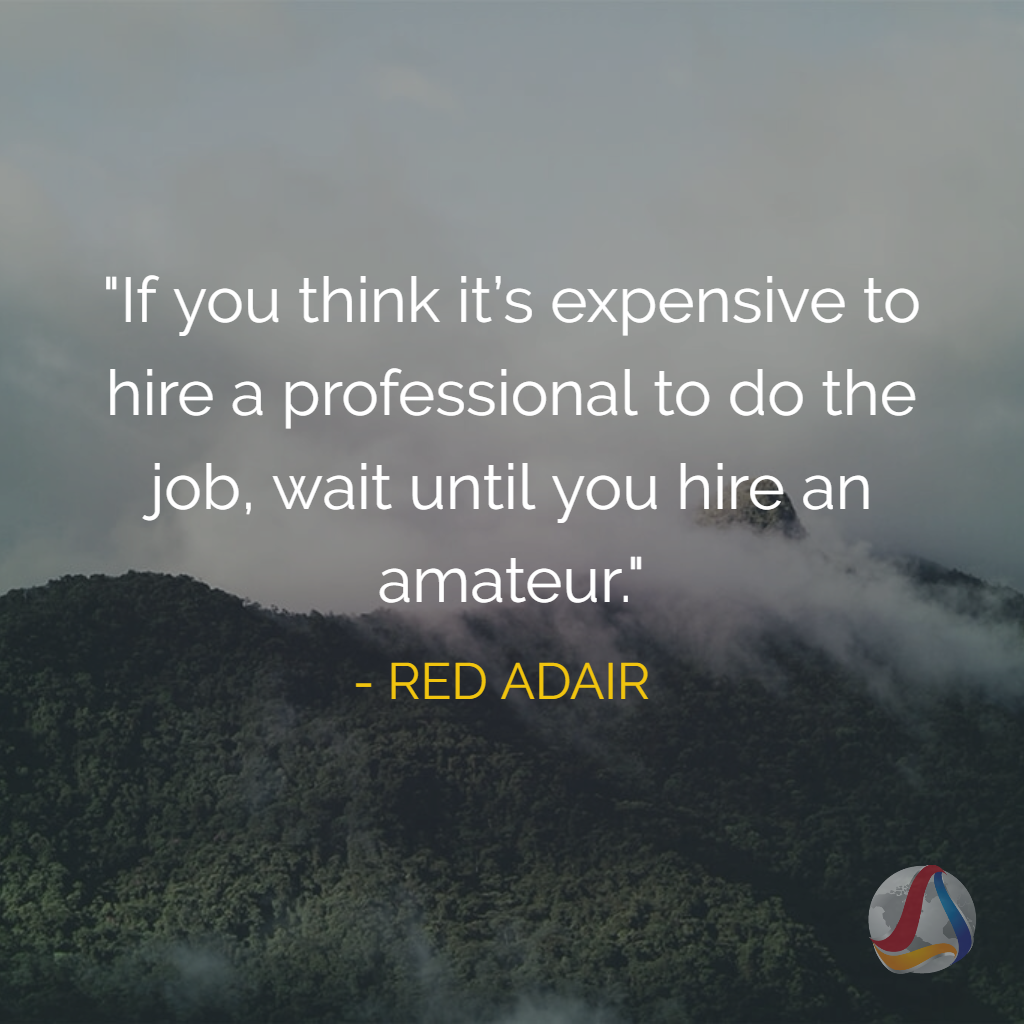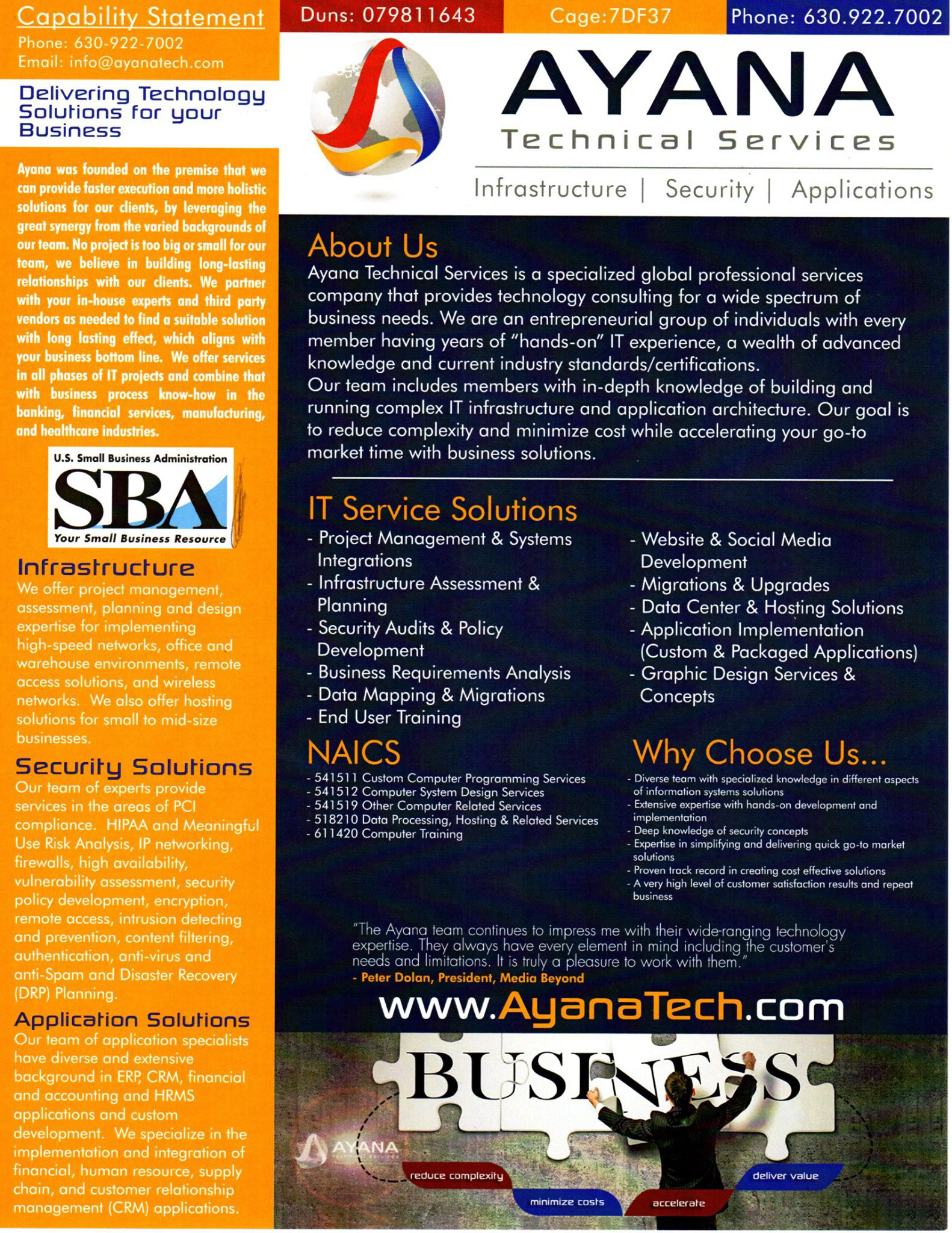 Misc. Graphic Design Aspects